Box Beam Guard Rail Barriers, Mostly with Bright Hot Dipped Galvanized Surface Treatment for Enhanced Corrosion Resistance
Beam guardrail barriers ( w beam, thrie-beam and box beam) are the traditional and major types of highway safety barriers, composed with corrugated solid metal (mild steel mainly) plates or panels. Among the three beam types, box beam guard rails offer least strength compared to the others, but much decoration feeling to the surroudings. With square or rectangular section, the box beam guard railings compose beautiful barrier system for highway, expressway,parks and bridges in three layer or five layer structures.
Beam Profile: Square or rectangular box beam.
Applicable Standards: JT/T281-1995(Corrugated Sheet Steel Beams For Expressway Guardrail - China), AASHTO M-180(Corrugated Sheet Steel Beams For Highway Guardrail - USA), RAL-RG620 (German) or any other International Standards.
Base Steel: Steel Grade Q235B (equivalent to S235JR according to DIN EN 10025 and Gr. D according to ASTM A283M) or Q345 (S355JR / ASTM A529M 1994).
The thickness of the Steel: 3mm, 4mm, 6mm or according to consumers' request.
Surface Treatment applied to Box beams: Hot dip galvanized or Power coated. Hot dipped galvanizing is the most popular finish.
The Thickness of Galvanizing: 550g/m2 (40µ) or 1100 g/m2 (80µ) or 1200 g/m2 (85µ) or as per your request.
Features of Gal. Steel Beams: Great corrosion resistant, high intensity, long and durable, with good impact resistance, low cost, long life, higher security, environmental protection, etc.
Relevant Parts Required for Guardrails: post, spacer (C, U and Sigma types etc) and fasteners.
Beam Guardrail System Advantages
1.The barriers ensure minimum damage to the vehicle and its occupants.
2.During collision, the beam absorbs maximum energy by flattening out laterally and restrains the vehicle from veering over.
3.Prevents the vehicle from skidding back onto the carriageway by controlling exit angles through gradual deceleration and effective redirection of the vehicle back on to the road.
4.Enables quick repairs in case of accidents.
5.All components are galvanized for longer life.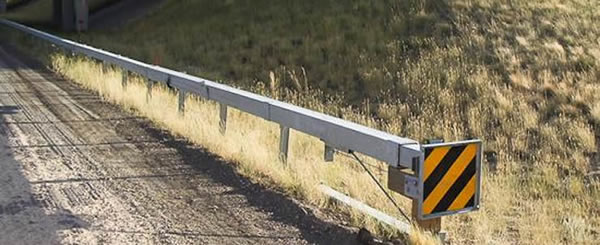 Specially Designed Tube Terminals for Box Beams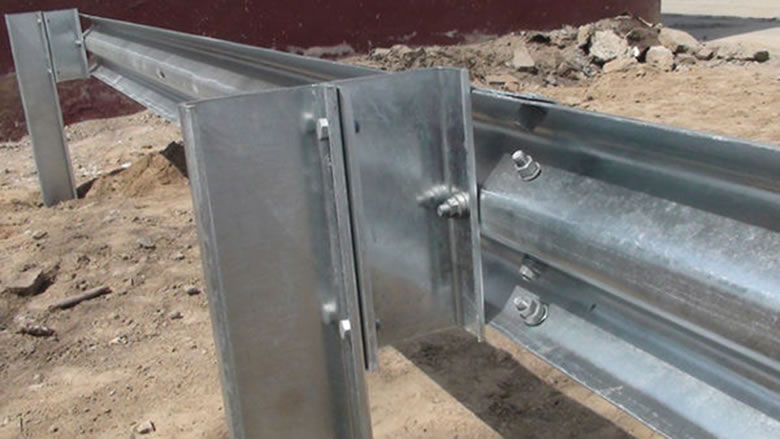 Hot Dipped Galvanized Box Beams