Sigma Post for W Beam Guardrails
Sigma Post is supplied with hot dipped zinc plating surface for corrosion resistance and rust resistance. Common plate thickness goes to 4mm or 4.2mm. SciSe can do custom orders.
Sizes: 1500X100X55MM or as request
Shape: square, round, rectangle, sigma etc
Finish: hot dipped galvanized
Packing: In bundles
Features: Hot dipped galvanized sigma posts offer great corrosion resistant, high intensity, long and durable, with good impact resistance, low cost, long life, higher security, environmental protection, etc.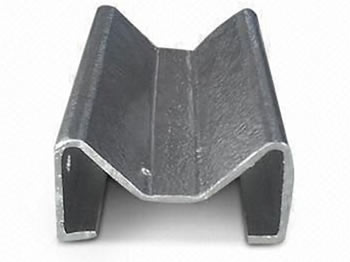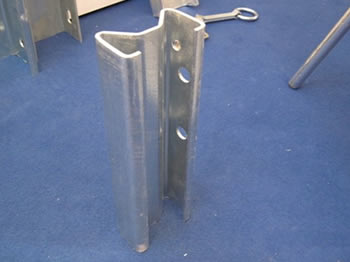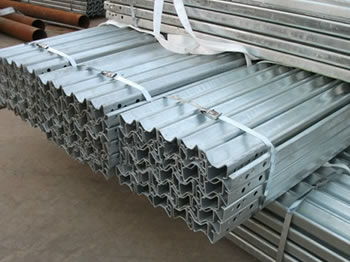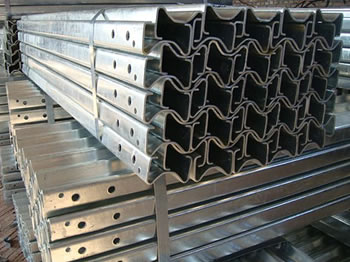 Sigma Post Advantages
- The barriers ensure minimum damage to the vehicle and its occupants.
- During collision, the beam absorbs maximum energy by flattening out laterally and restrains the vehicle from veering over.
- .Prevents the vehicle from skidding back onto the carriageway by controlling exit angles through gradual deceleration and effective redirection of the vehicle back on to the road.
- Enables quick repairs in case of accidents.
- All components are galvanized for longer life.
Technical Details:
Material
Q235, Q345 steel and stainless steel
Surface Treatment
Hot Galvanized
Galvanized Thickness
550g/m2 (40µ) or 1100 g/m2 (80µ) or 1200 g/m2 (85µ) or as per your request.
Size Available
1500x100x55x4mm
1900x100x55x4mm
1950x100x55x4mm
2300x100x55x4mm
2500x100x55x4mm
Certification
ISO9001, ISO14000, etc
We can also supply our clients with the following components for highway guardrail such as C post, tubular post, circular post, sigma post separator, offset blocks, terminal ends, bracket, bolt etc.