Railway Sound Barrier
We offer railway sound barrier composed with slotted perforated panels. The height ranges from 1m to 5m. Within the effective covering area, the sound barrier system can bring an average noise reduction of 10 ~ 15dB (A) (125Hz ~ 40000Hz, 1/3 octave), maximum up to 20dB (A) can be achieved. In general, the higher the sound barrier panel, or the area farther away from the sound barrier, the better the noise reduction effect can be reached.
At the same time railway brings a convenient and fast transportation, it also brings for the residents along the railway line a relatively large noise pollution. Railway sound barrier can effectively reduce railway noise, meet the needs of all parties to a maximum level, and to create a noise-free living environment for residents on both sides of the railway.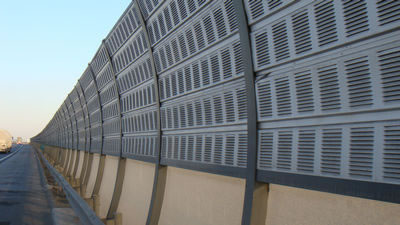 Railway Sound Barrier With Perforated Metal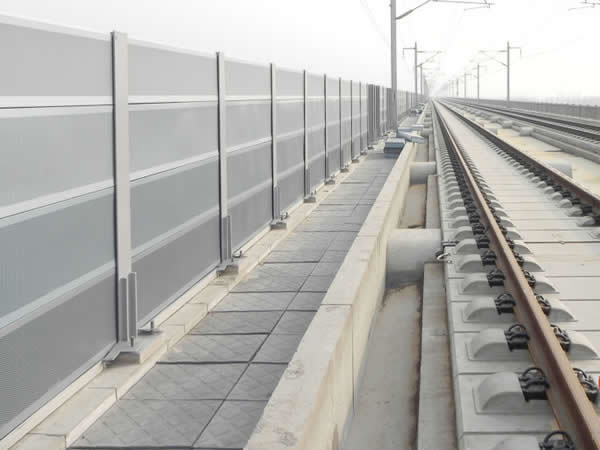 Sound Barrier used for railway